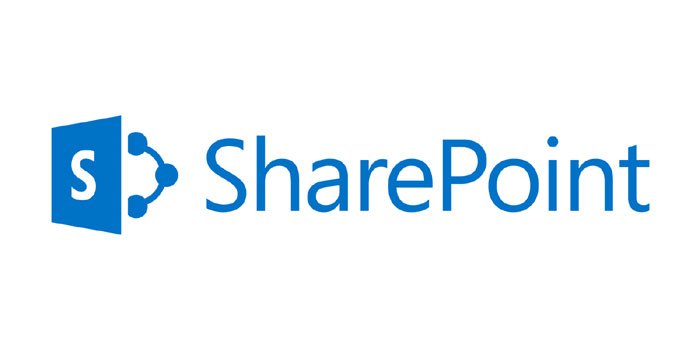 78% of the Fortune 500 use SharePoint on their Intranet
1 in 2 corporations uses SharePoint. 22% have all employees using the tool
Only 25-30% use SharePoint for uses other than collaboration
Are you looking for best SharePoint website designs for some branding inspiration?
Well, here are our selections of 15 best SharePoint website designs. Most of them are built using SharePoint 2013, while few of them use slightly older, SharePoint 2010 version.
But before that, let's understand:
What is SharePoint?
SharePoint is a web-based application in the Microsoft Office server suite that helps you create websites for internal use.
Launched in 2001, originally SharePoint was intended to be sold as a document management and storage system in mid-size businesses and large departments along with other Microsoft Office products such as Skype, Microsoft Exchange, and Office Web Application Server.
Today, Microsoft's 'Office 356' software as a service has led to an increased usage of SharePoint in smaller organizations.
What can you do with SharePoint?
You can create responsive, engaging, informative, and creative websites with SharePoint.
You can use SharePoint as a secure place to store information – files, documents, web pages, blog articles, etc. – online.
In addition, SharePoint allows you to organize, share, and access this information using any device.
All you need is a web browser and an Internet connection.
This is what you and your team will see when you create a new site on SharePoint.
Now that you know what SharePoint is, let's look at 15 best SharePoint website designs for 2016.
Remember: These sites are hand-picked based on their design, usability, originality, user experience, creativity, custom functionality, and ability to integrate modern design capabilities.
If you have designed any SharePoint website, why not share it with the world? Add it into the comment box below.
1. Kuwait Airways
Kuwait Airways is the major (national) airline of Kuwait, with its headquarters in the Kuwait International Airport itself.
Their site, which was built using the responsive SharePoint 2013 platform, offers cheap and competitive flights for air travel to your favorite location.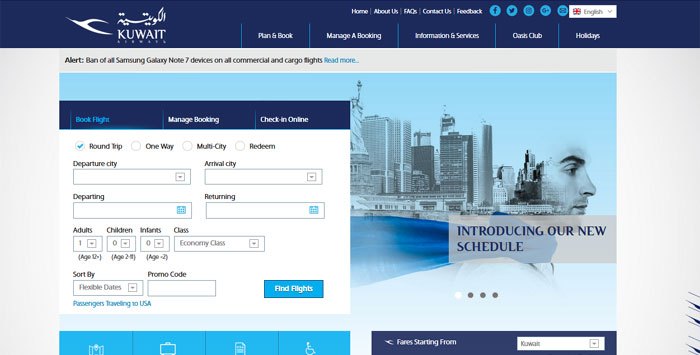 2. Western Australia
Western Australia (also known as "WA") occupies the entire western 1/3rd of Australia.
It is surrounded by the Indian Ocean to the north and the west, but most of the inhabitants are crowded in the southwest corner.
There are a wide variety of landscapes and climates in Western Australia as well as plenty of the sunshine, which makes it a perfect holiday destination for the tourists.
Here's another awe-inspiring newly redesigned, modern, engaging, and informative website based in Australia built using SharePoint 2013.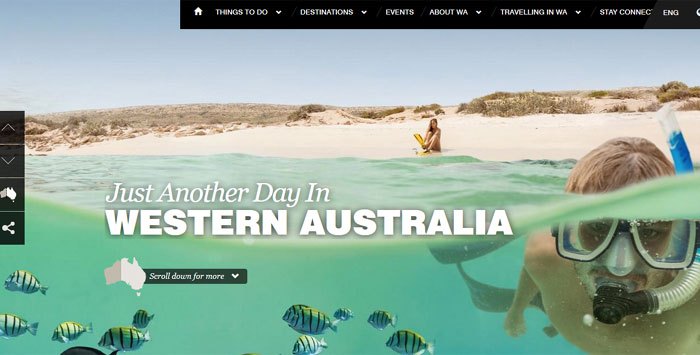 3. Stora Enso
Stora Enso is a company that produces book-paper, newsprint, magazine paper, wood products, and industrial packaging.
Store Ensor's website, built with SharePoint 2013, is highly creative and responsive.
Their website uses innovative design techniques like responsive web design layout, responsive slider, slide-out navigation panel, mega drop-down menu, on top of their complex yet delicately designed website design.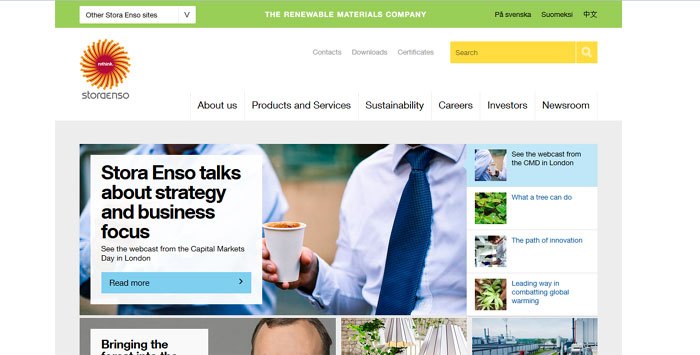 4. ScreenWest
ScreenWest is a screen funding and development firm, based in Western Australia again, working with other major partners within the screen industry to develop television, media, and digital production in Western Australia.
They recently used SharePoint 2010 to build a completely responsive, engaging, and informative website.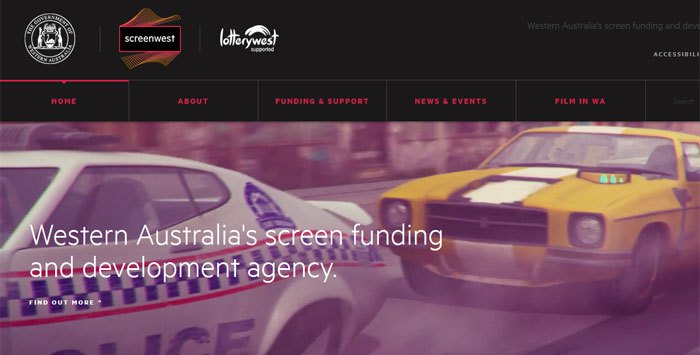 5. Saint Thomas Health
Saint Thomas Health is one of the major faith-based health care systems in Tennessee, United States. It is also a part of Ascension Health, which is considered to be the largest non-profit health care organization in the US.
They recently used SharePoint 2010 to build a captivating responsive web design for their site.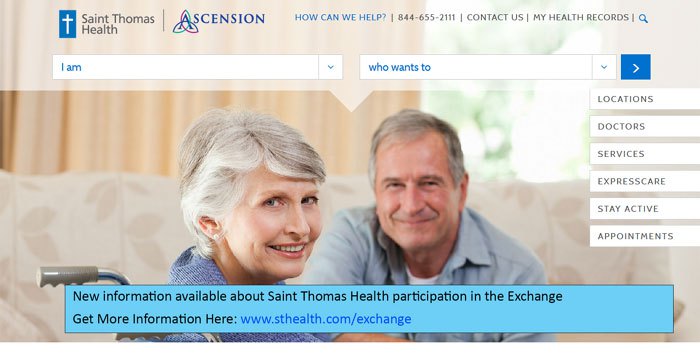 6. SegurCaixa Adeslas
Adeslas is one of the leading Health Insurance companies in Spain.
They have used SharePoint 2013 to build yet another awesome responsive website.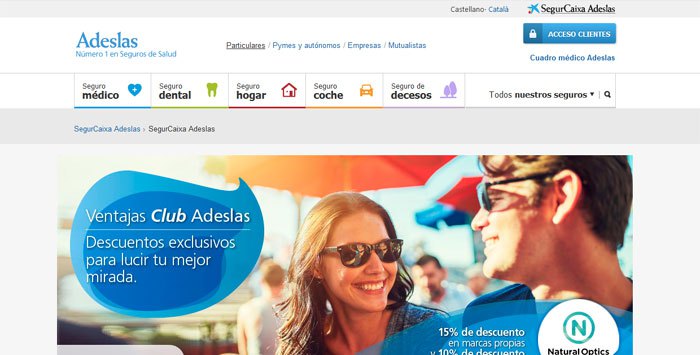 7. DePaul School of Music
DePaul School of Music is a revolutionary firm in Chicago that offers music lessons to students from professional working musicians in a collaborative way.
Recently, to engage and boost conversions, they built their website using SharePoint 2010.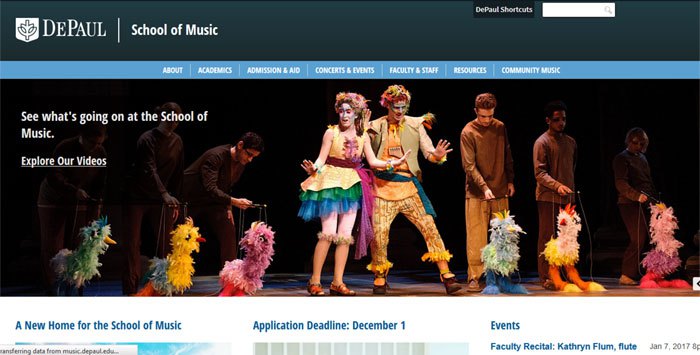 8. Westfalia Fruit
Westfalia Fruit specializes in growing, packing, ripening, marketing, and distributing delicious fruit in the international market.
Recently, they designed their website using SharePoint 2013.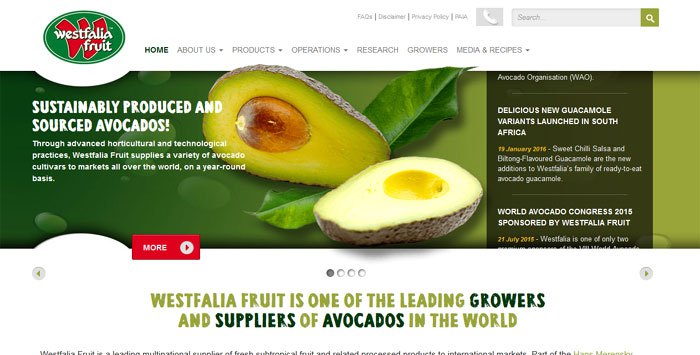 9. Mead Johnson Nutrition
Mead Johnson Nutrition produces and distributes more than 70 products in over 50 different countries. Their products are trusted by over million of customers – parents and healthcare professional – who is concerned about the health and well-being of their people.
Their website is captivating, responsive, engaging, utilizing SharePoint 2007.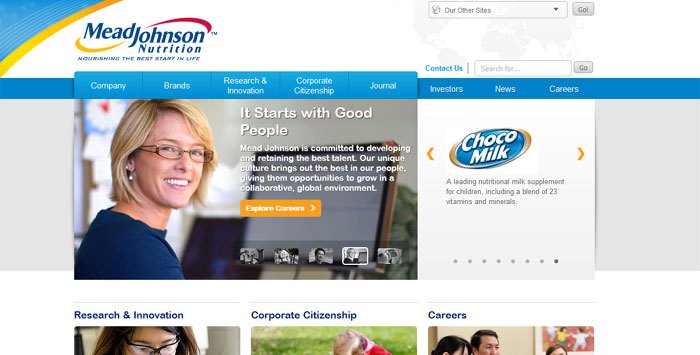 10. Helse Norge
Helse Norge is a Norwegian based company that offers helpful and useful guides on health and care industry, talking about health, treatments, illness, and rights.
Their newly re-designed website was created using the responsive SharePoint 2013 platform.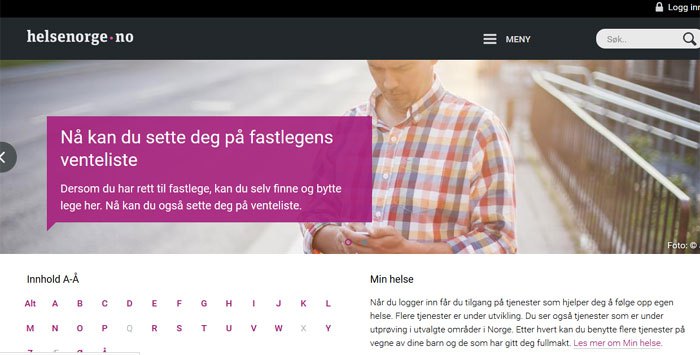 11. Australian Immigration
Australian immigration is a government department of border protection and immigration in Australia. Recently, they used SharePoint 2010 to build a powerful, modern, and engaging website.
12. Joe Martinson
Joe Martinson offers fresh, roasted, and blended coffee to their customers, like no other. Their website is another example of design built with SharePoint 2010.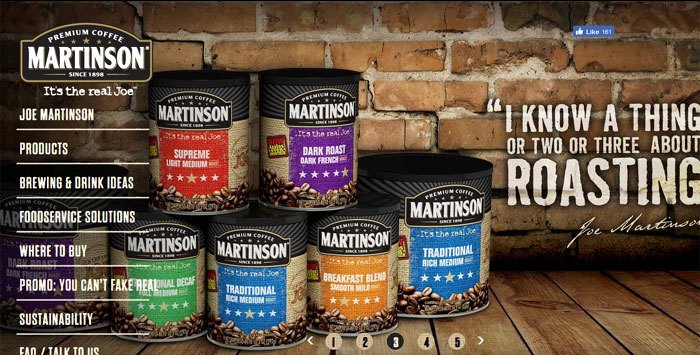 13. PROTO
PROTO, also a division of Stanley Black & Decker, is an industrial hand tool company based in America.
They have headquarters in New Britain and United States (Connecticut).
Their new website is built using SharePoint 2013.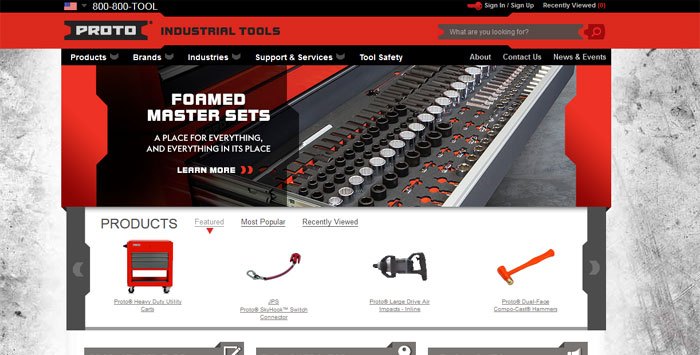 14. AAR
AAR (Association of American Railroads) is an organization that represents leading railroads of North America, including Amtrak and other regional commuter railroads.
Their new website design is an example of a beautifully crafted site built with SharePoint 2013.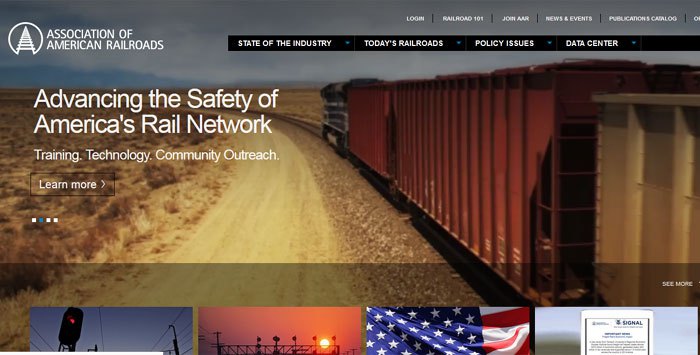 15. Mother Parkers
Mother Parkers are one of the world's largest suppliers (retailers) of tea and coffee.
Their website was built using SharePoint 2010.
These were the top 15 SharePoint website designs that were hand-picked by our staffs based on their design, creativity, usability, custom functionality, and improved user experience.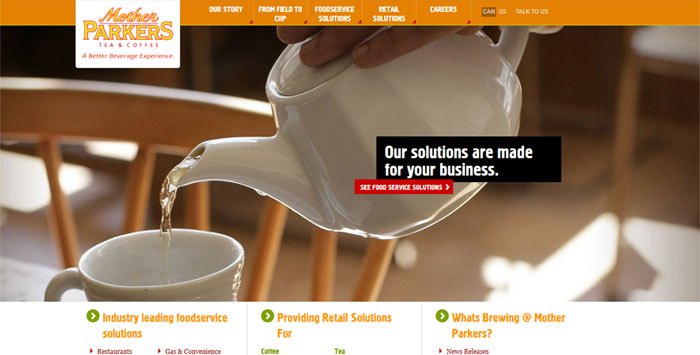 What about you?
Have you implemented, designed, and managed a SharePoint website for your organization? Please feel free to share it in the comment below.